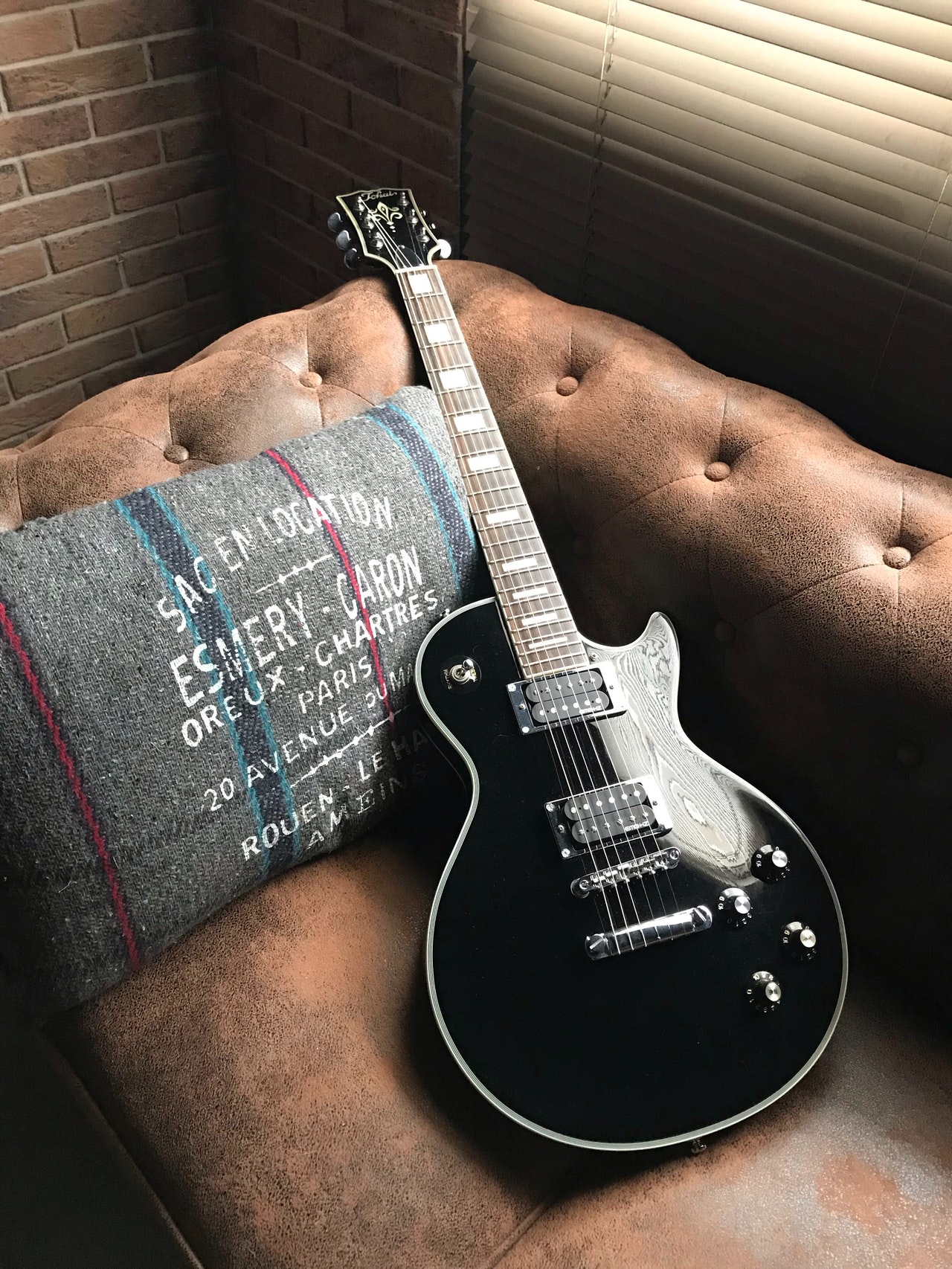 The guitar is a fretted musical instrument that typically has six strings. It is held flat against the player's body and played by strumming or plucking the strings with the dominant hand, while simultaneously pressing selected strings against frets with the fingers of the opposite hand. A plectrum or individual finger picks may be used to strike the strings. The sound of the guitar is projected either acoustically, by means of a resonant chamber on the instrument, or amplified by an electronic pickup and an amplifier.
A percussion instrument is a musical instrument that is sounded by being struck or scraped by a beater including attached or enclosed beaters or rattles struck, scraped or rubbed by hand or struck against another similar instrument. Excluding zoomusicological instruments and the human voice, the percussion family is believed to include the oldest musical instruments.[1] The percussion section of an orchestra most commonly contains instruments such as the timpani, snare drum, bass drum, cymbals, triangle and tambourine.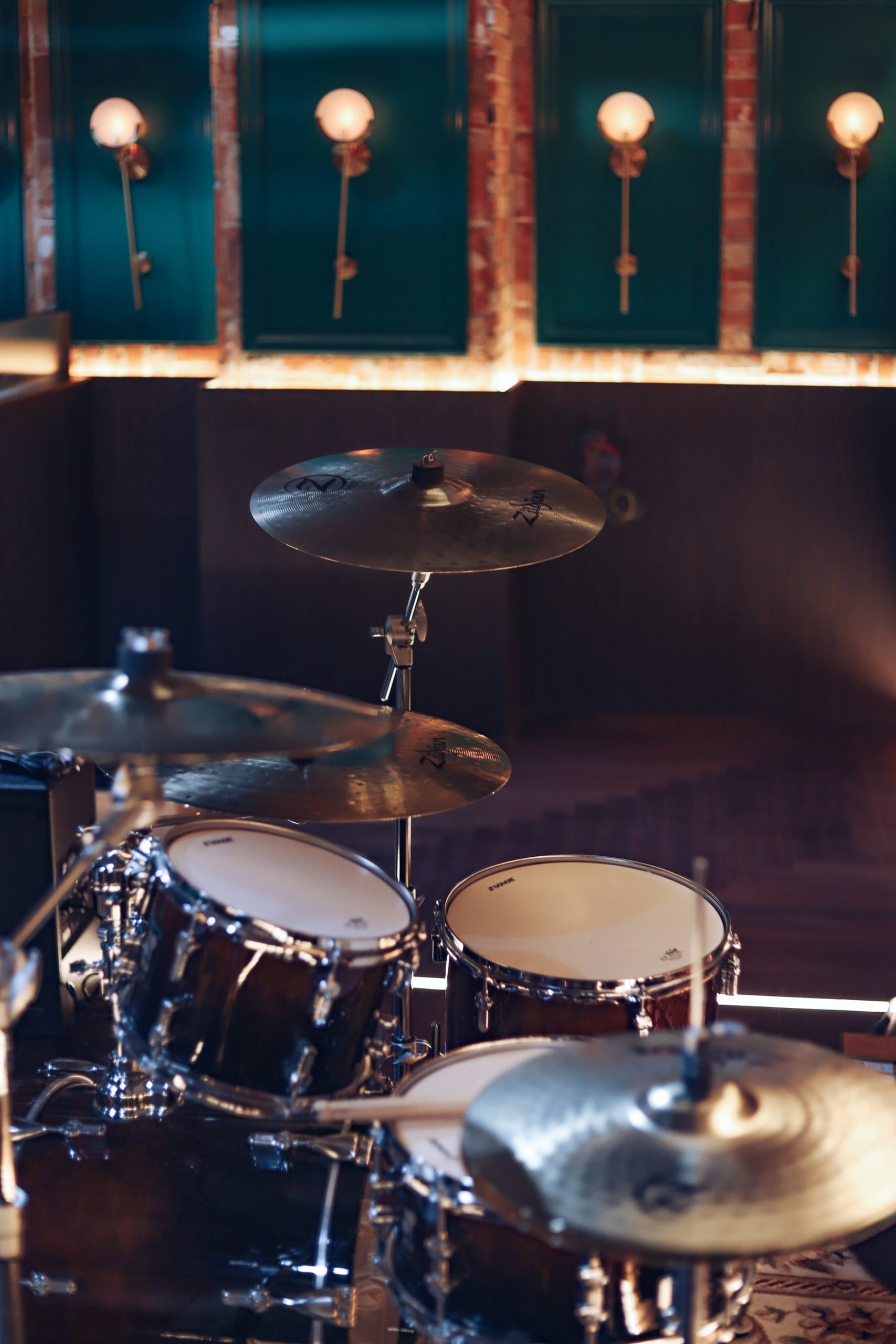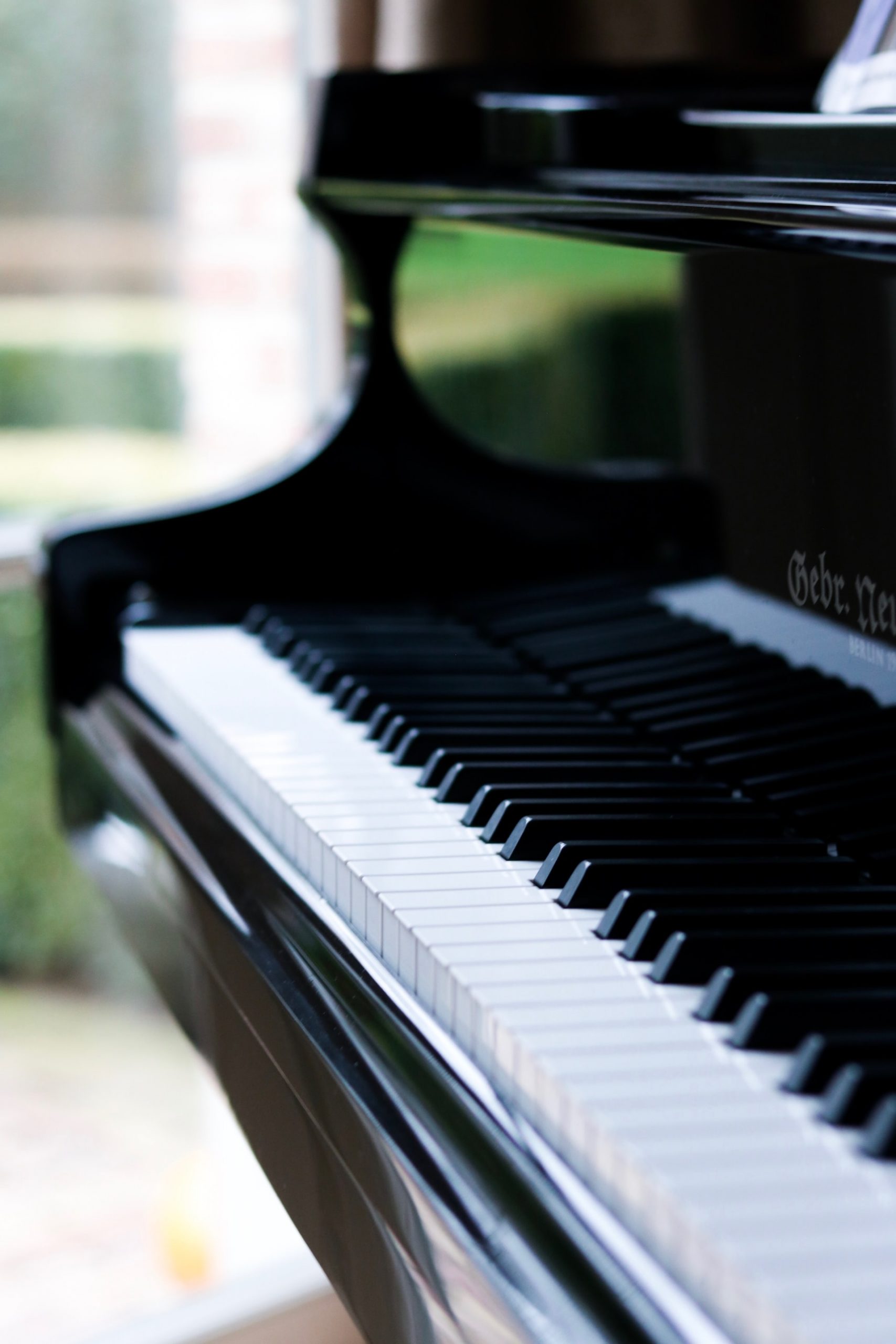 The piano is an acoustic, stringed musical instrument invented in Italy by Bartolomeo Cristofori around the year 1700 (the exact year is uncertain), in which the strings are struck by wooden hammers that are coated with a softer material (modern hammers are covered with dense wool felt; some early pianos used leather). It is played using a keyboard, which is a row of keys (small levers) that the performer presses down or strikes with the fingers and thumbs of both hands to cause the hammers to strike the strings.
The violin, sometimes known as a fiddle, is a wooden chordophone (string instrument) in the violin family. Most violins have a hollow wooden body. It is the smallest and thus highest-pitched instrument (soprano) in the family in regular use.[a] The violin typically has four strings, usually tuned in perfect fifths with notes G3, D4, A4, E5, and is most commonly played by drawing a bow across its strings. It can also be played by plucking the strings with the fingers (pizzicato) and, in specialized cases, by striking the strings with the wooden side of the bow (col legno).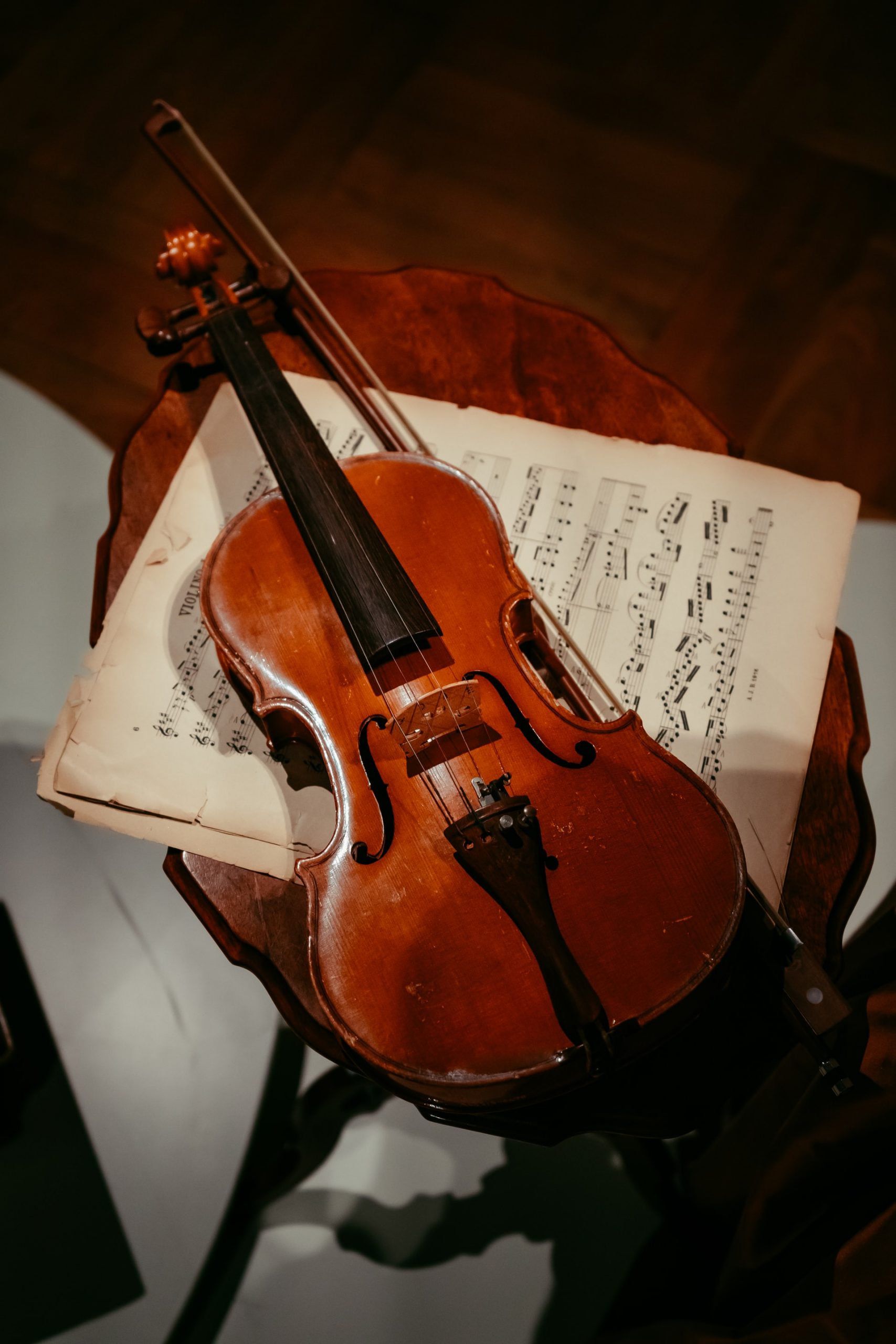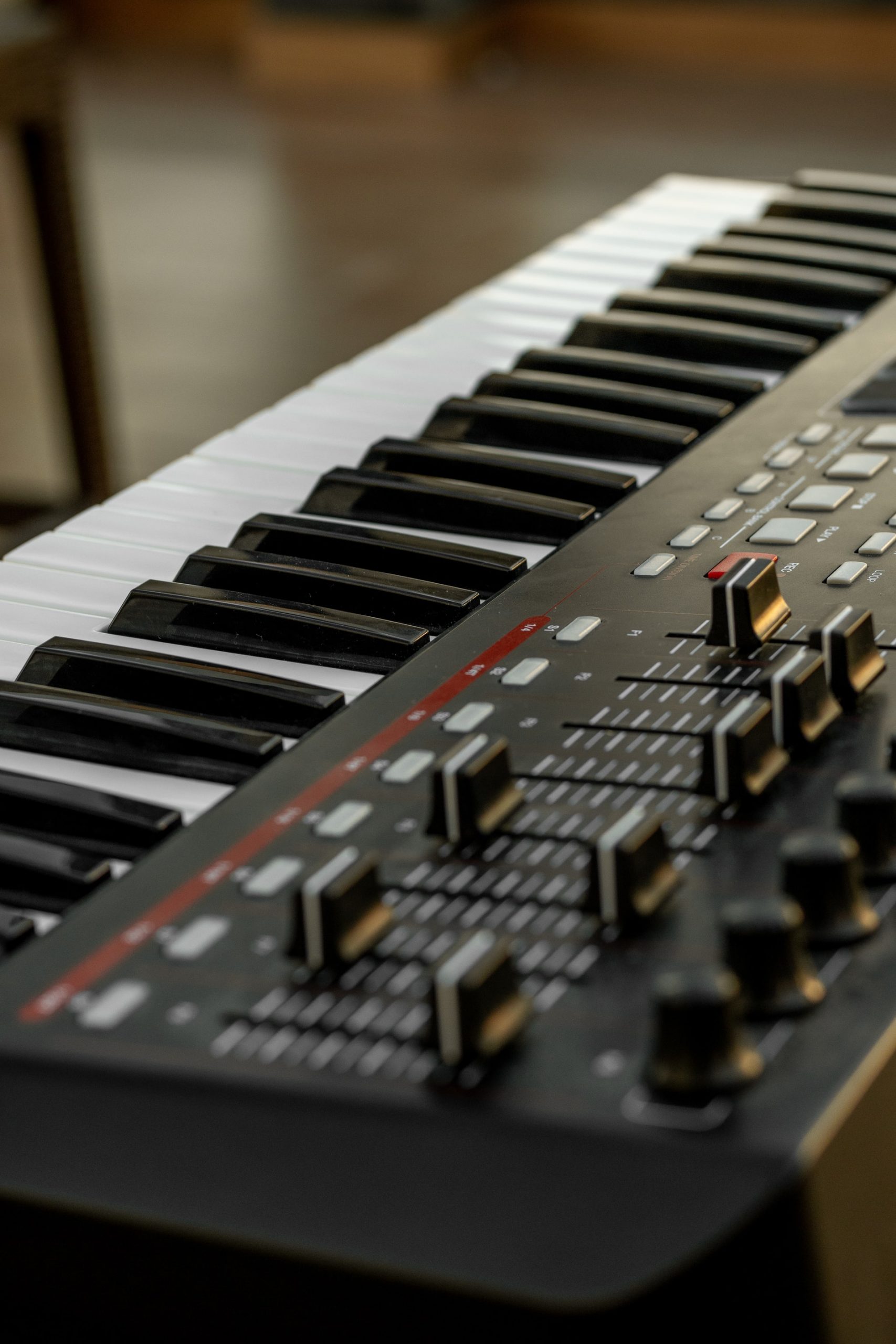 A musical keyboard is the set of adjacent depressible levers or keys on a musical instrument. Keyboards typically contain keys for playing the twelve notes of the Western musical scale, with a combination of larger, longer keys and smaller, shorter keys that repeats at the interval of an octave.
Singing is the act of producing musical sounds with the voice. A person who sings is called a singer or vocalist (in jazz and popular music). Singers perform music (arias, recitatives, songs, etc.) that can be sung with or without accompaniment by musical instruments. Singing is often done in an ensemble of musicians, such as a choir of singers or a band of instrumentalists. Singers may perform as soloists or accompanied by anything from a single instrument (as in art song or some jazz styles) up to a symphony orchestra or big band. ghazal and popular music styles such as pop, rock and electronic dance music.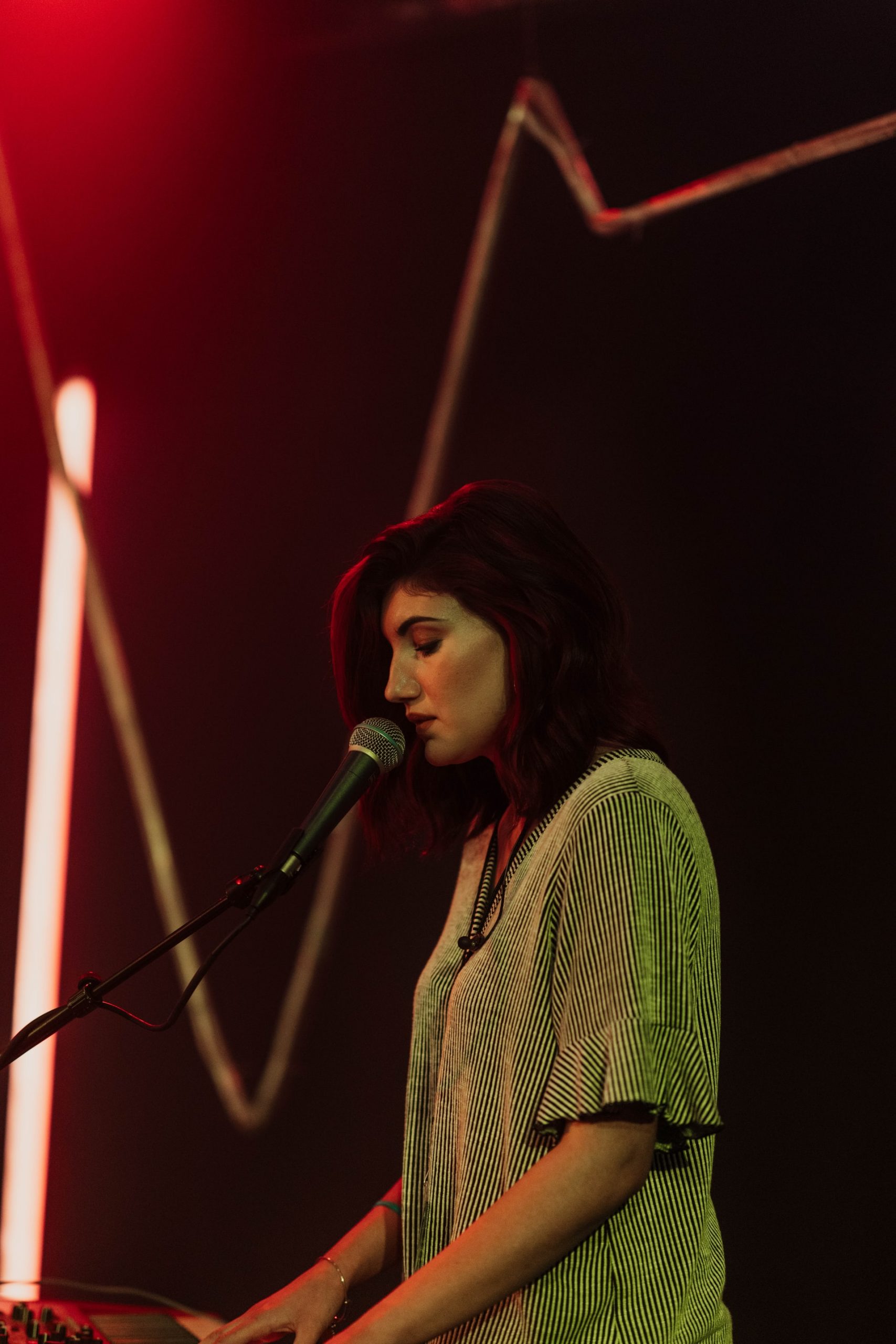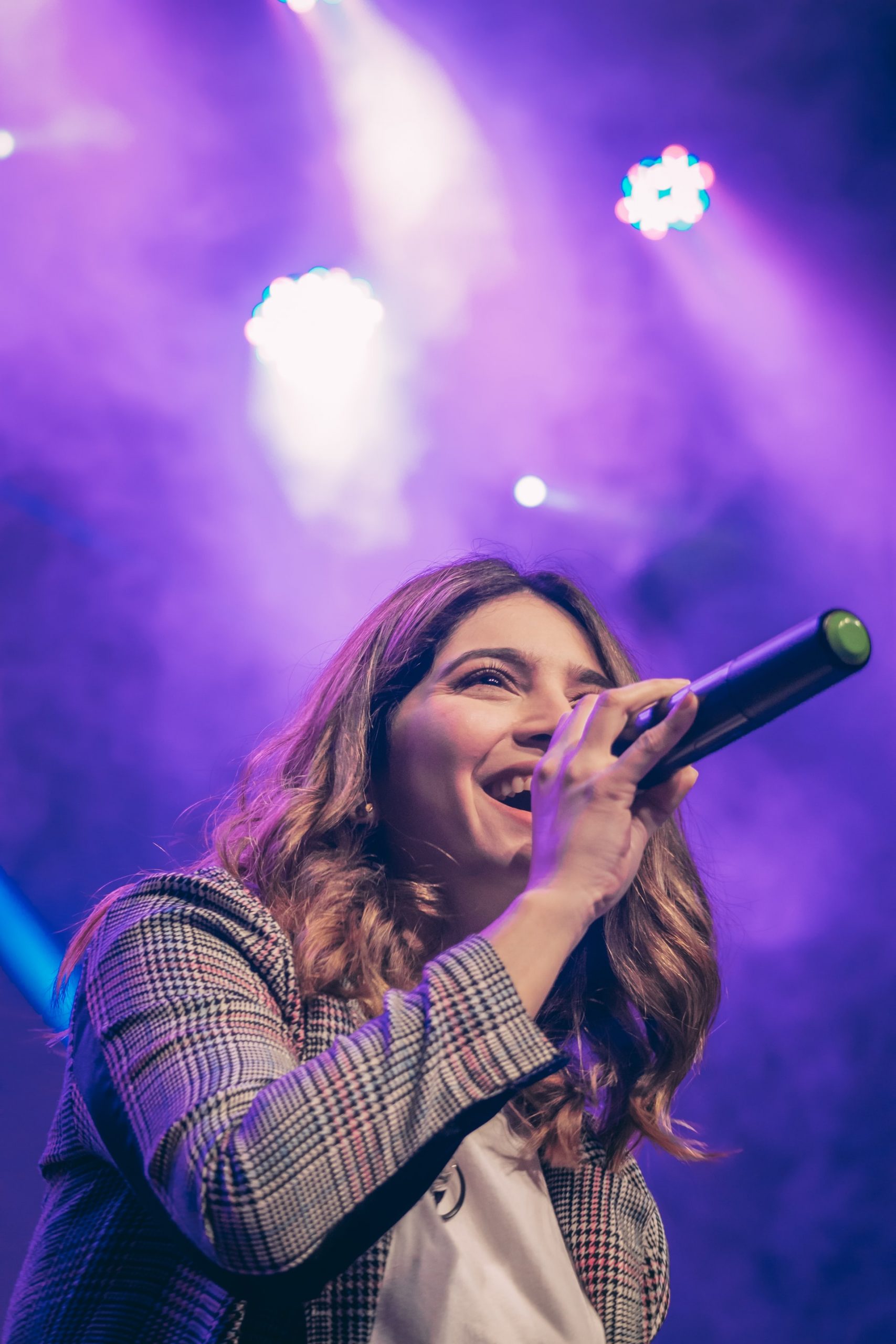 Karaoke is a type of interactive entertainment usually offered in clubs and bars, where people sing along to recorded music using a microphone. The music is an instrumental version of a well-known popular song. Lyrics are usually displayed on a video screen, along with a moving symbol, changing colour, or music video images, to guide the singer.
The flute is a family of musical instruments in the woodwind group. Unlike woodwind instruments with reeds, a flute is an aerophone or reedless wind instrument that produces its sound from the flow of air across an opening. … In China, a playable bone flute was discovered, dated approximately 9000 years old.